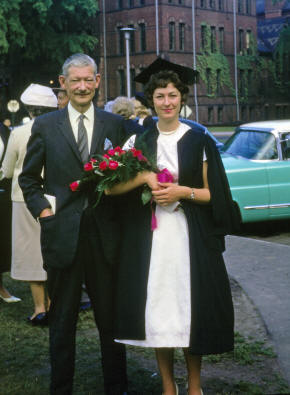 Graduation Day with my Dad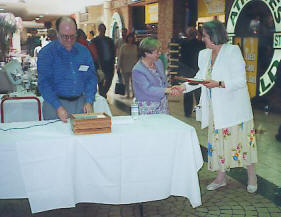 Receiving Access Recognition Award with Marilyn Shapka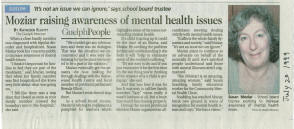 Moziar Raising Awareness on Mental Health Issues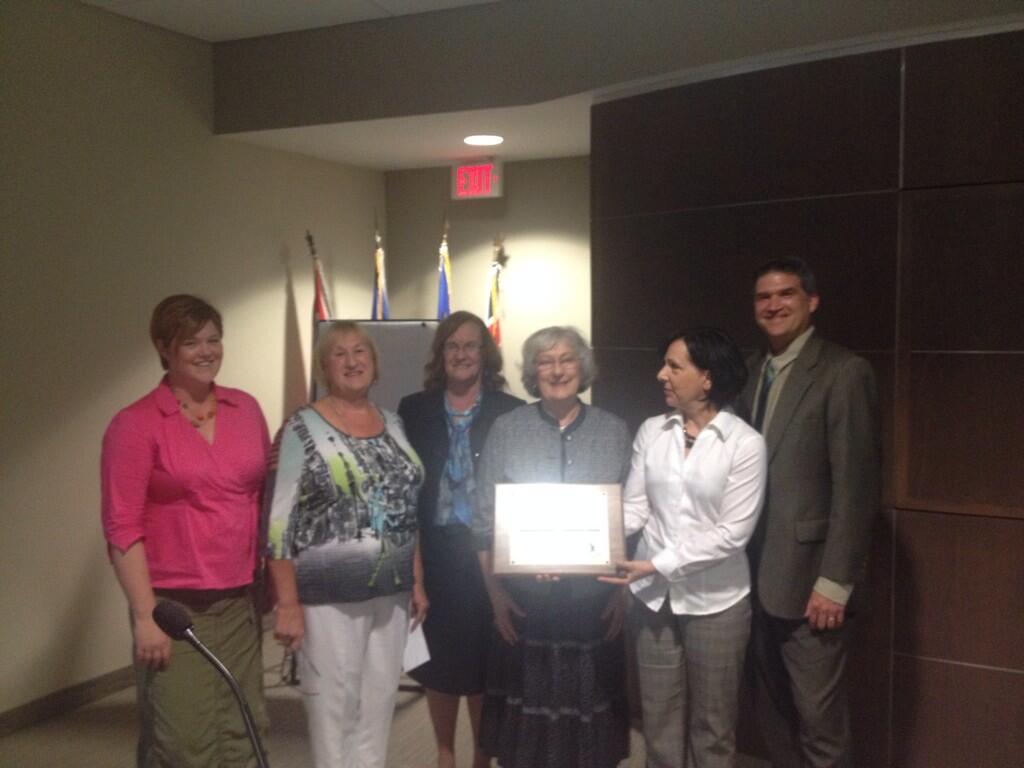 CPF Presents a Plaque for 40 years of French Immersion in the Upper Grand DSB
with Andre Hoogendorn Simmonds (long time teacher), Andrea Higgins (one of the first students in the program), Martha Rogers and Susan Moziar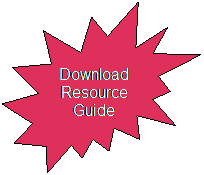 Link: The Educator's Resource Guide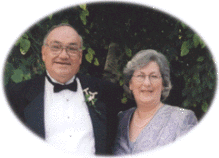 Dan & Susan
A lifelong commitment to education…
One could say my connection to education is lifelong. From my own early school years in England through my high school and university years in Canada. As a volunteer while my four children navigated the public school system in Guelph and during my 25-year career at the University of Guelph. Education is my passion and my vocation – it is somewhere I have always chosen to spend my time professionally and as a volunteer.

I have been a resident of Guelph since 1969 – save for a three-year hiatus in Nova Scotia – and I have served as a School Board trustee in Upper Grand for the past 23 years.

Having spent my early years in England, I immigrated to Canada with my parents in 1955. We settled in Toronto's west end, where I was introduced to the Canadian education system at Etobicoke Collegiate Institute. After high school, I attended Trinity College, University of Toronto and graduated with a B.Sc. in Mathematics and Physics. Upon graduation, I accepted a position as a computer programmer with the Shell Oil Company in Toronto.

When my first child was born, daycare was not available in our neighbourhood. And, because my mother had died from brain cancer seven months before, the help from extended family that we had planned on was no longer available. I made the decision to leave the workforce to raise my children.

We moved to Guelph in 1969 when my husband Dan accepted a position as Associate Director of Systems and Programming in the Institute of Computer Science at the University of Guelph. We happily settled into the community with our growing family and established deep roots.

Ten years later, Dan accepted a position at Nova Scotia Power and we moved to Dartmouth. Although we had made our home in Guelph, the opportunity to spend three years in another province gave me an interesting perspective on the diversity of Canadian culture and a glimpse into education in another context.

In 1981, we returned to Guelph and I completed a diploma in Computing and Information Science in 1984. Subsequently, I was hired as a research assistant to Dr. John Holt at the University of Guelph. He established one of the first microcomputer labs in an Ontario University and I was appointed to the position of Microcomputer Coordinator of the College of Physical and Engineering Science. I retired from that position in June 2006 after spending a rewarding 25-year career in the microcomputer field.

Growing up in Guelph, our four children had the opportunity to attend a number of public schools in this community. Now, Dan and I have three grandchildren, two of whom currently attend schools in Guelph. I have provided daycare two or three times a week since my grandchildren were a year old. You may find me with one of my grandchildren picking them up from gymnastics, swimming or music lessons or volunteering at their school. Our oldest grandchild will be going into Grade 7 so I remain very involved in child development and continue to stay connected to what is happening in our local schools on a personal, as well as a professional, level.

Commitment to Education:
I feel strongly about "service to the community" and much of my community involvement has focused on education:
When my children were in school, I was an active participant in Parent Teacher Organizations (now known as School Councils) and also served as President, Program Chair and member of the Shelldale PTO from 1971 to 1979.
I was one of a group of parents who convinced the Wellington Board of Education to establish the French Immersion Program as a permanent program
I was a member of the Principal's Advisory Committee at J. F. Ross C. I. (1987-88).
I was a member of the Board of Governors of Dartmouth Academy, Dartmouth, N.S. (1978-80)
I served as President and Program chair of the Guelph French Immersion Association (1976-78).
I have also been an active volunteer in the Girl Guide organization over the years. I started a Brownie Pack at Shelldale School.

Commitment to Community:
I have lobbied for better Mental Health Services within our community.
I have organized an "All Candidates" meeting during one provincial election to create awareness among all candidates of the need for more services to support those suffering from mental illness.
I have volunteered with "The Wizard of Hope Walk" for Schizophrenia and have supported ADVOX Wellingon – a local group promoting better services for children suffering mental health issues.
I initiated the document "An Educator's Resource Guide: Mental Illness in School-Aged Children". This document has been used in the Upper Grand District School Board to educate teachers and administrators about mental illness within the school population. You can read more about the initiative here: Guelph Mercury Article and another article here.

In 2000, Guelph-Wellington Barrier-Free Committee awarded me with an "Access Recognition Award" for the "Outstanding Contribution of an Educator" for my work in the mental health field. My nomination letter is here.

Hobbies and Interests:
Computers and technology, gardening, genealogy, classical music, knitting, needlework, quilting.